While debates between Eastern and Western BBQ continue, in North Carolina there are plenty of barbecue joints that aren't chiming in. Instead, for places like Apple City BBQ, the focus is on producing "properly cooked, quality meat" – and not on whether you add tomato to your sauce or choose shoulder over whole hog.
That said, Apple City BBQ isn't afraid to offer its own unique take on barbecue sauce – as long as that Apple City jalapeno lime sauce is on the side.
In the latest episode of The Low & Slow Barbecue Show, pitmaster and co-owner Adam Dula shares the story behind Apple City BBQ, as well as his insight on using real hickory and apple wood on the smoker. Listen and you'll also get his advice for backyard barbecue enthusiasts.
Want Apple City's special recipe for jalapeno lime sauce and another one-of-a-kind menu item, brisket pimento cheese egg rolls? Keep reading.
What is Apple City BBQ?
Apple City BBQ is a family-owned and operated barbecue business that serves diners Thursday through Saturday from 11 a.m. until 8 p.m. Adam and his family have been serving guests at Apple City BBQ for seven years.
"Our specialty is the wood," Adam says, adding the all-wood requirement for the N.C. Barbecue Trail was a motivation. "All we're doing is barbecue so we're going to do it right. We cook everything strictly over wood coals.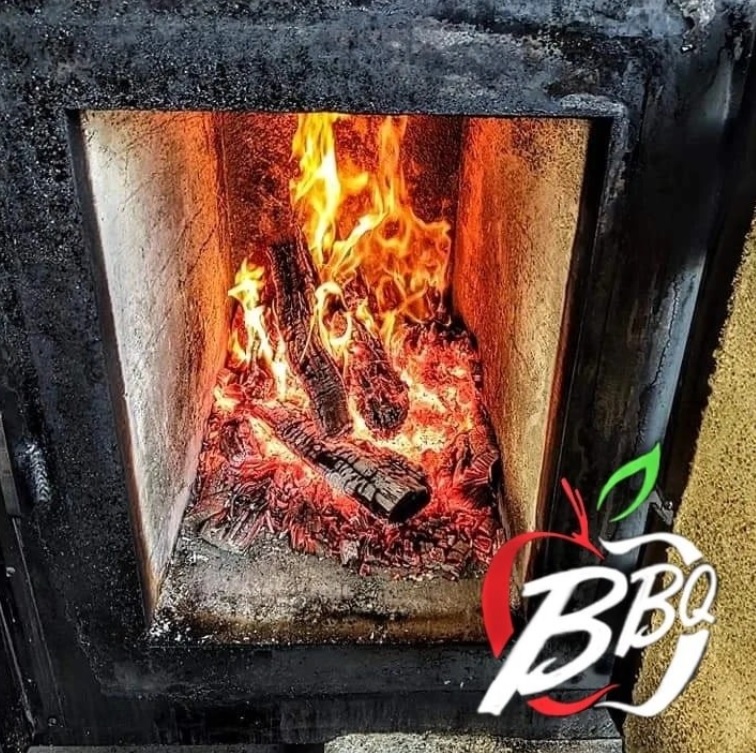 "And we don't reheat anything," he continues. "Everything is fresh until is is sold out."
With a menu that includes barbecue favorites like pulled pork, brisket, and ribs, as well as plenty of traditional sides and kids meals, Apple City BBQ has something for every palate (as long as that palate is barbecue).
"We keep things very simple here. It's nothing fancy," Adam says adding the restaurant seats about 60 at 15 tables. "Our menu is a big piece of paper, but it is simple as far as what is on it. … We don't do diner food or hot dogs. It is brisket, chicken, or ribs."
The large barbecue plate with pulled pork is the most popular request at Apple City, Adam says, "but brisket gains on it every day."
"When we opened, most people around here hadn't tried brisket," he continues. "If they had, it was chopped beef and sauce and they say they don't like it."
Just one taste will change your mind, he says.
"If they try it once, that is pretty much what they stick with."
Apple City BBQ provides catering and carry-out menu items that are perfect for a picnic, party or pre-game tailgate. Find out more about the business at applecitybbq.com
Where is Apple City BBQ?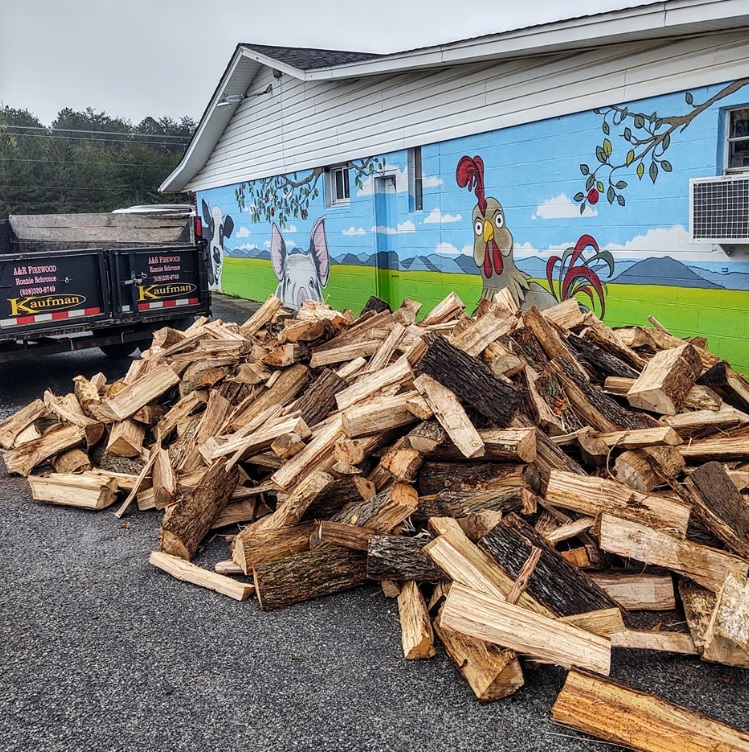 Situated in the shadow of North Carolina's Brushy Mountains, Apple City BBQ is in Alexander County, N.C., about four miles south of downtown Taylorsville on NC 16.
"The property had been available a couple of years," Adam says, explaining the business started as he transitioned away from a career in nuclear cardiology to something closer to his home and growing family. "We cooked barbecue and people paid us for it for catering, off the books, and we started talking about it and got a plan."
"We decide to take a leap of faith and buy the building and go all in."
It helps that there are not a lot of barbecue joints nearby.
"Taylorsville and Lenoir are not really hotbeds for authentic barbecue. Most places are getting it out of a bucket and heating it up," Adam says. "We're the only ones in Taylorsville selling barbecue, so it's not like we're talking bad about anybody. There's nobody else here, so there was a need for this area."
The Apple City BBQ building is hard to miss, thanks to an original mural painted by local artist Melanie Taylor. She turned a 60-foot white wall into a building-sized pig, cow, and chicken in front of the Blue Ridge Mountains.
"We wanted to have something different so people coming by would stop and take a picture," Adam says. "We wanted something to uplift some people's day, not something goofy, but something that is impossible to piss people off."
Sauce is on the Side
"We only offer our sauces on the side to compliment the meats," Adam shares. "Properly cooked, quality meat is much more important to us than sauce preference."
Apple City BBQ offers guests three house-made sauces: sweet, vinegar-based, and it own jalapeño lime.
"The sweet sauce, in our region is by far the most popular. People love the tomato-based sweet sauce," Adam says. "The vinegar comes straight from Sam Jones' cookbook: apple cider vinegar, Texas Pete, salt and pepper. And it goes great with barbecue."
The jalapeño lime sauce is a creation original to Apple City BBQ.
Apple City Jalapeño Lime BBQ Sauce
Necessity is the mother of invention, and when your kitchen team gets tired of the standard sauces, it is time for something new.
"We got tired of eating the other stuff," Adam says. "We make house-made pico for our nachos and fries. The morning I was making that and sauce at the same time, I thought maybe I would just throw some lime sauce in there and some jalapenos and see what happens."
A small experimental batch of sauce, he says, is not a catastrophe to dump if things go wrong.
"As soon as I put it in there and started smelling it cooking, I thought, this is going to be good," he says. "It has a completely different flavor profile than the others, and with us having tacos and stuff on the menu, it brings a Tex-Mex flavor to the table if they want it."
Adam shares ingredients below, but details on the quantities are up to you (the sauce master has to keep a few secrets, right?). He does offer this advice: go light on the crushed red pepper until you figure out how hot you want it.
"And be careful with the jalapeno juice – because not all jalapeno juice is created equal."
Need a place for jalapenos after you rob the juice? Check out this tailgating recipe for smoked jalapeno poppers.
Jalapeño Line BBQ Sauce Recipe
Ketchup

Jalapeño Juice (simmered & strained)

Real Lime Juice

Apple Cider Vinegar

Brown Sugar

Texas Pete Hot Sauce

Crushed Red Pepper

Coarse Grind Black Pepper

Table Salt

Worcestershire Sauce

Molasses

Garlic Powder

Onion Powder

Hot Water to kick start simmering

Cook until flavors blended.
Bonus Recipe! Brisket Pimento Cheese Egg Rolls
Chopped Brisket (chilled leftover)

Pimento Cheese

Fancy Shredded Colby Jack Cheese

Coarse black pepper to taste

Mix all ingredients thoroughly. Roll in egg roll wrapper/egg wash, then fry until golden brown and hot throughout.