One of the best things about cooking barbecue low and slow in the Carolinas is enjoying good food with family and friends. For a pitmaster, the experience gets better when you're around a community of your barbecue peers and you're all working together for a good cause.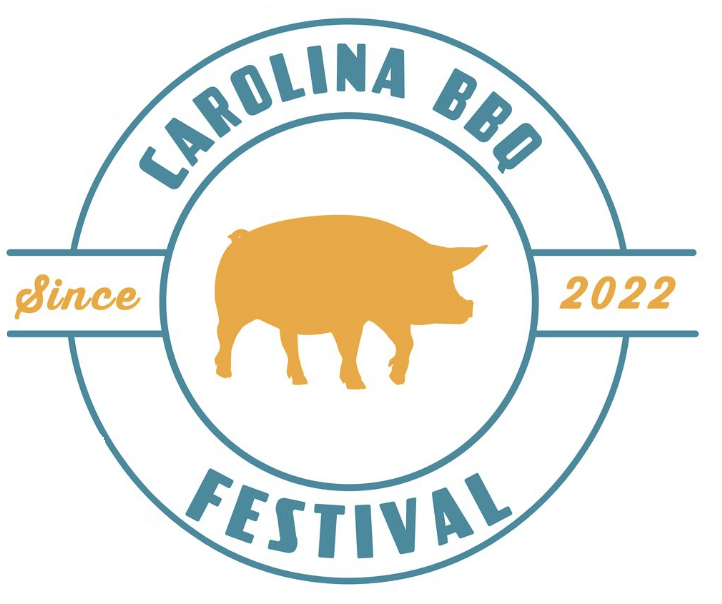 That's the spark that lit Lewis Donald to smoke up the Carolina BBQ Festival in 2022.
Now in its second year, the event on May 7 at Camp North End promises to be bigger and better.
Carolina BBQ Fest's founder shares the story behind the festival in the Low & Slow Podcast. Listen to Lewis Donald and you also hear how he combined a recipe of experience and "real North Carolina BBQ" to cook up success at Sweet Lew's in a blossoming Charlotte neighborhood.
Here's more of the low and slow you need to know about the Carolina BBQ Festival show. Keep reading for the "must-have" tool for the barbecue festival pitmaster or the backyard smoker.
What is the Carolina BBQ Festival?
Barbecue festival founder Lewis Donald says the event started as an idea to support his community.
"One of my biggest goals has always been to give back, and that is not always easy as a small business owner," Lewis says in our podcast. "What I've done is try to enlist a bunch of friends to help me give back to our communities."
Success in the inaugural festival guaranteed a second edition. This year it is May 7, from noon to 4 p.m. Buy tickets and experience an afternoon of barbecue from North Carolina, South Carolina and Virginia:
14 pitmasters.
10 tasting stations.
North Carolina whole hog.
Brisket.
Low smoked chicken.
South Carolina has and rice.
"These are people that I met along the way who are like-minded. They are all special in their own way to me as a person," he says. "Some of them are smaller businesses that need a good platform. Carolina BBQ Festival gives you that."
A Carolina Barbecue Festival for a Cause
The 2023 barbecue festival supports non-profit organizations that serve local communities and people working in the restaurant trade. My Heal Charlotte is the lead benefactor of this year's festival fundraiser.
"They do a lot of great work … stop the violence work, work with kids, transitional homes for single parents," Lewis says, adding the organization's founder Greg Jackson offers motivational advice perfect for a barbecue festival and the world. "If everybody does a little, nobody has to do a lot."
Other charities supported by Carolina BBQ Festival include Piedmont Culinary Guild, Operation BBQ Relief, and World Central Kitchen. Southern Soul Barbecue's Firebox Initiative provides emergency assistance to workers in the Coastal Georgia hospitality and service industry.
"I think that is important," Lewis says of supporting service industry colleagues. "It is a selfish thing for me to try and be able to help everybody I can."
Carolina Barbecue Pitmasters at the 2023 Festival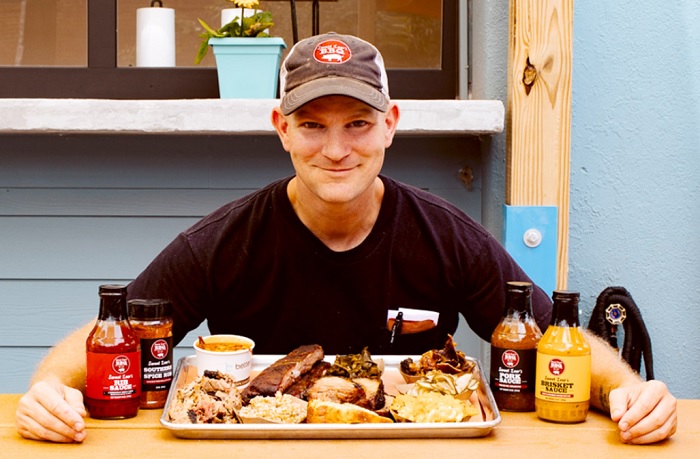 The pitmaster and owner-operator of Sweet Lew's BBQ is classically trained. He worked at private clubs in Chattanooga and Atlanta before beginning The Greenbrier Culinary Apprenticeship Program in West Virginia, where he graduated in 2007.
"We did a lot of barbecue, and it wasn't always brisket, ribs and pork. It was sometimes more elevated," he shares. "Smoked quail, smoked lobster tails."
"To me barbecue is a cooking method not necessarily a dish," he continues. "Fire management and those kinds of things, [that] is what barbecue is."
In West Virginia, Lewis learned from Ken Hess, a pitmaster participating in this year's BBQ festival.
"He instilled a lot of those early-on bugs for me," Lewis says.
Owners of County Smoak in Lynchburg, Va., Ken and his wife Jessica are classically trained as well. They apply culinary experiences gathered across the U.S. to inspire their own unique barbecue.
Other Carolina pitmasters participating in the 2023 BBQ festival include. Click the hyperlink to hear my interviews with the pitmasters during the festival.:
Bryan Furman – Bryan Furman BBQ
Nathan Monk – Lexingon BBQ
Elliott Moss
Brandon Shepard – Shepard Craft Barbecue
Jake Wood – Lawrence Barbecue
"Growing up in Cleveland, Ohio, we had fish fries and spaghetti dinners" to support a good cause, Lewis says. "We're in the South, so we have to do a BBQ."
The Pitmaster's Must-Have Tool for a Barbecue Festival
Whether you are smoking meat low and slow for 450-500 people at the Carolina BBQ festival – or for yourself at home, be sure to have this tool of the trade.
"Fire gloves. Safety first," Lewis tells me. "You're pulling racks out … I can pick up a log … when you're doing fire management, you need fire gloves."
Lewis' pair of fire gloves came in an exchange.
"When I was first doing construction in 2018, I would come over and feed the neighborhood and feed the construction crew and hang out … take food to the firehouses," he says. "One of the fire fighters offered me his fire gloves. Now 4-and-a-half years later, I still have the fire gloves he gave me."
More about the Start of Sweet Lew's BBQ
Listen to this episode of the Low & Slow Barbecue Show to get the backstory on Lew and his restaurant on Belmont Avenue in Charlotte.
Hear Lewis explain how to:
Keep chicken and turkey moist (spoiler: its in the brine!)
Properly rest your meat and retain its heat.
Serve a "real North Carolina barbecue experience."
He also shares his take on the best sauce, wood, and cooking methods in the Carolinas. Listen today to hear his opinion on "the best barbecue," and where he goes for advice.